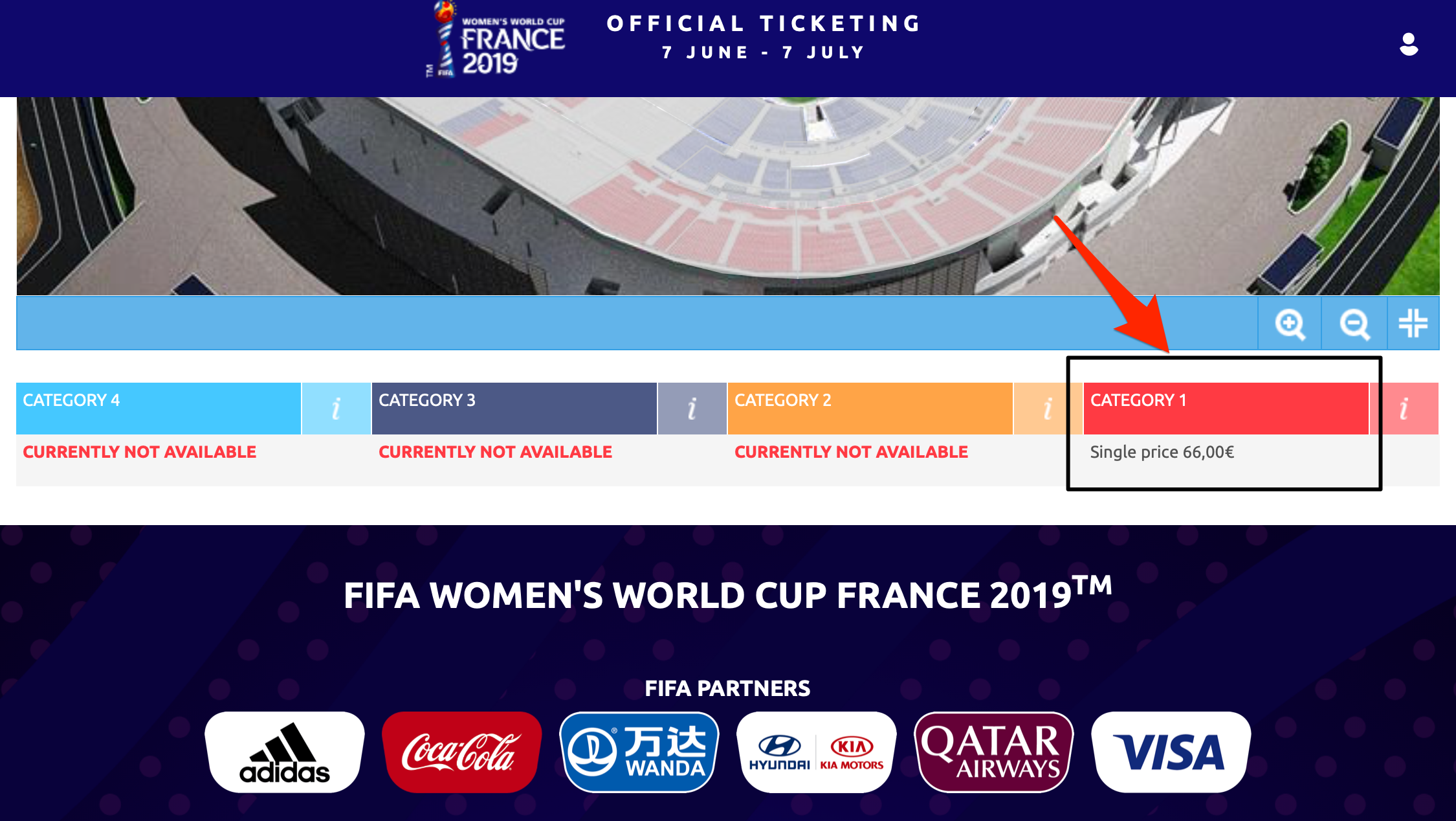 It is surreal in a sense to think that you can buy an OFFICIAL 2019 Women's World Cup Semifinal ticket for only 66 Euros for USA vs. England…but that's exactly what's available now. And, to add to the surprise, these are CATEGORY 1 tickets.
Before any disrespectful conversations can begin about this availability, it is probably unknown to those reading that this same last minute availability occurred for the 2018 MEN's Semifinal games last year.
Yes, many ticket resellers are showcasing availability but the possibility of being scammed is real. If I had easy access to be in Lyon, I'd secure this ticket in a heart-beat.
It blows my mind that one could get a potentially front-row seat to witness USA vs. England World Cup Semifinal in Lyon, France for less money than sitting in the nosebleeds to wash a preseason friendly between 2 European clubs that marketing machines hype up as the International Champions Cup.
Interested in securing your tickets? Visit the FIFA Site to purchase.
Was this post helpful?
Let us know if you liked the post. Also, if you have a suggestion on new articles or pieces of information, let us know here or hit us up at hello@theworldcupguide.com!