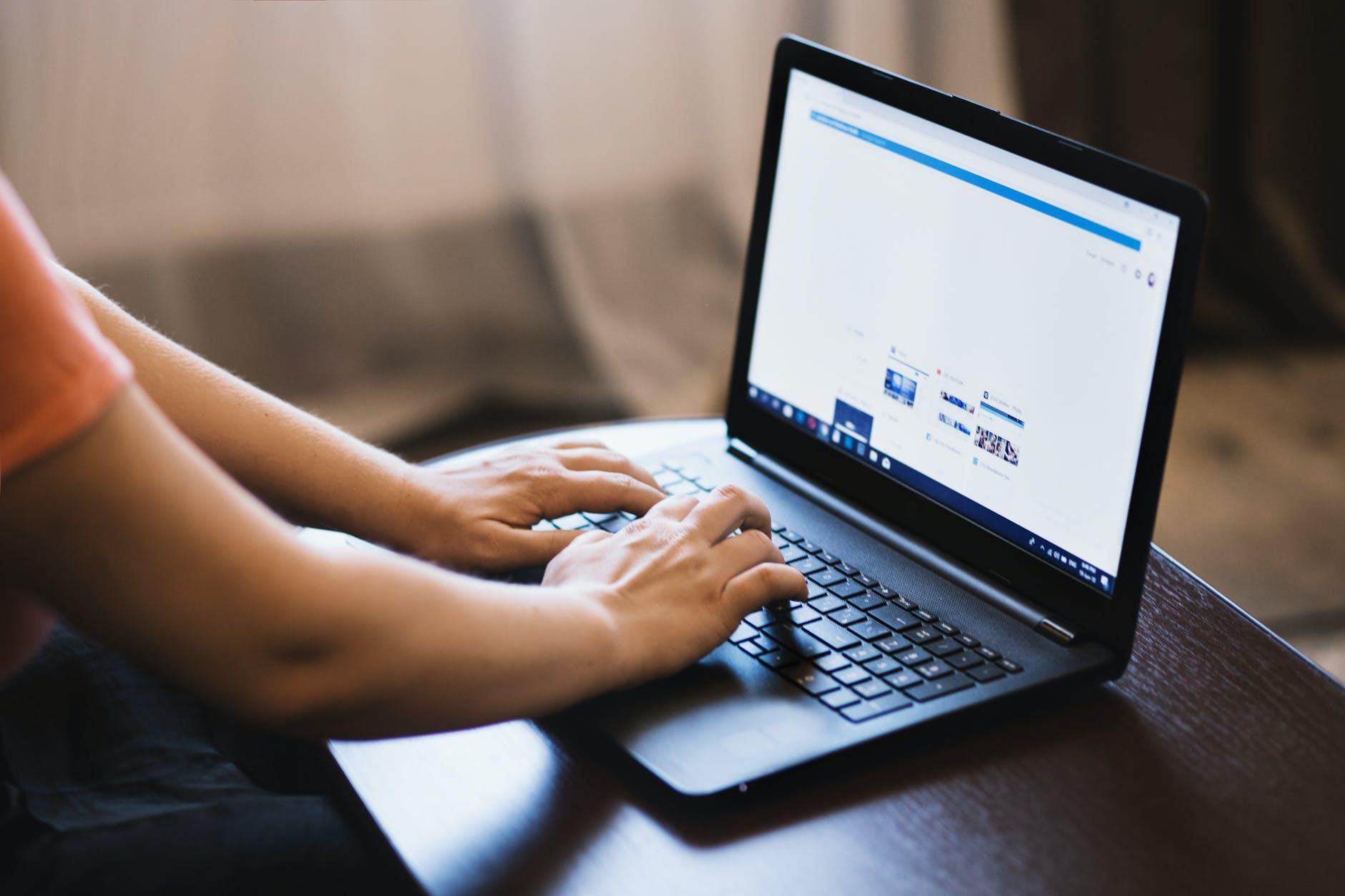 First, clickbait info – buy a ticket and book a hotel and go around this random allocation nonsense.
How? Read below to see – AND – it is official through FIFA so.
Hint: You go through FIFA's MATCH Hospitality packages.
I have combed through the Official FAQ site at FIFA, and compiled highlights on the topics of TICKETS and LODGING.:
First – Other Ideas
There are also officially subcontracted options like the Generation adidas International group or Roadtrips.
THE luxury, white-glove service provider for the World Cup
Send them a message for a FREE, custom quote and mention The World Cup Guide to potentially receive hundreds of dollars in hotel credit for massages, dinner, drinks, etc!
Powered by inspiresport, they provide hotel / ticket / service packages that also can include coaching education, team travel and potentially individual fan travel.
Mention us to move past the wait list!
Tickets
Official Hospitality Tickets
Fun Fact – you can purchase tickets directly to matches still – outside of the official phases.
How could this be possible? Well, FIFA's official MATCH Hospitality packages are still available for purchase. Buyers beware: the cheapest tickets start at $950. We mentioned hospitality packages earlier but it is nice to know that if you have the funds, you can still get to a game. That said, not all tickets are available but check them out here!
For reference, on May 5, 2022, we could still find plenty of games but none for Argentina (we get asked this a lot).
Also – you can still grab a couple Round of 16 and Quarterfinal matches!
Here's a snapshot of proof for the Group Games and further below in this article, we talk about how you can use this to get lodging as well. Those highlighted in blue illustrate available games for this one section that fit into a screenshot.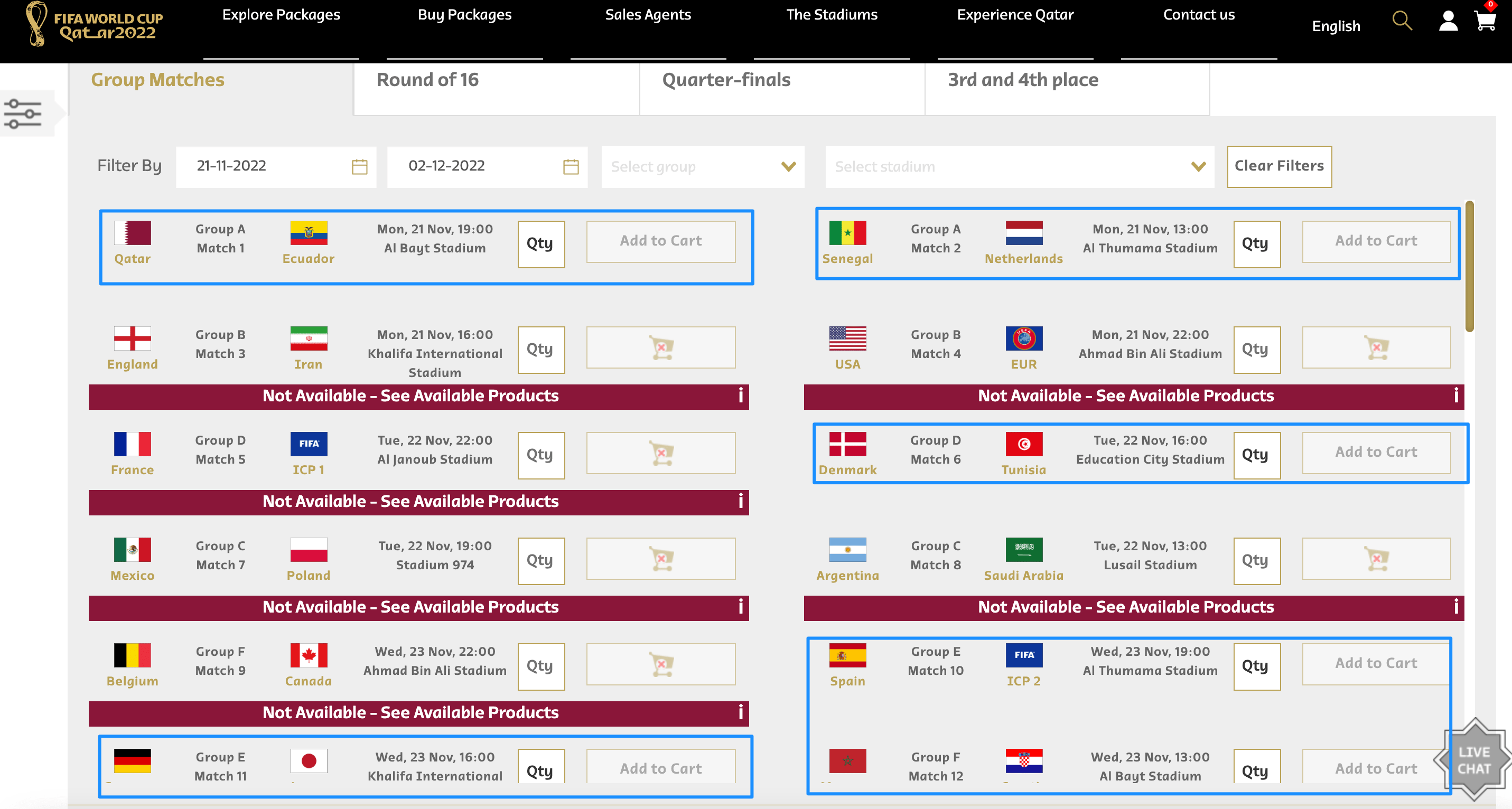 Alright – now that you are either dishing out your life savings to MATCH Hospitality and no longer reading this article or you are like most people and can't afford that route and are still reading – let's move into the FAQs. Again, this is a summary of some important info, my interpretation, on what I found on the official site.
Do You Pay for All Tickets Allocated During Random Sales Phase?
Short Answer – YES. You cannot pick and choose which tickets to pay for once they're allocated from a random draw (congratulations if you're asking this!)
Quoting the FAQ:
"If the FIFA Ticketing Centre does not receive payment in full by the deadline provided, we will cancel the ticket(s) allocated to you and reject your ticket application in its entirety in accordance with the Online Ticket Terms of Sale for General Public, which are available in the Legal section of the ticketing page accessible via FIFA.com/tickets."
Reselling
We touch on this subject in our article about Qatar tickets on sale but again – there will be an official resale portal and FIFA does typically take a % or flat fee for reposting your ticket.
Quoting the FAQ:
"you may put all your tickets up for resale on the official FIFA Resale Platform, subject to the applicable conditions. The FIFA Resale Platform and the respective Resale Policy will be made available at FIFA.com/tickets in due course."
Transfer
It is key to understand that if you requested multiple tickets to the same game, you are allowed to change your "guest"; however, you cannot transfer the "main applicant" status to someone else.
Quoting the FAQ:
"If a guest can no longer use a ticket, it must be returned to the ticket applicant. Only the main ticket applicant is permitted to reassign a ticket to another guest."
"…as the main ticket applicant, you are not entitled to transfer any tickets allocated to yourself. If you cannot attend a match, you may put all your tickets up for resale on the official FIFA Resale Platform, subject to the applicable conditions"
Mobile or Paper Ticket Delivery?
It looks like FIFA is moving to mobile only tickets!
This is interesting to see as paper tickets have been the norm but as technology improves and mobile tickets have become more common around the world, it isn't surprising to see.
Like many people, I love having the paper ticket to stash with my souvenirs but checkout below for the official info.
Quoting the FAQ:
"All successful ticket applicants who have purchased tickets online at FIFA.com/tickets during Sales Phase (1), Sales Phase (2) and Last Minutes Sales phases will have their tickets delivered as mobile tickets."
"Once the FIFA World Cup Qatar 2022™ mobile ticket application is ready to be downloaded, we will give you all the details to learn your way through it, send tickets to your guests and access the stadium on a match day, among other functionalities. The mobile ticketing application is free to download.FIFA Ticketing will announce when and how your tickets will be delivered in due course."
Official FIFA Point of Contact for Tickets
FIFA does have an official form and phone number to call if you have questions about tickets:
"Should your question still be unanswered please use the contact form or phone +974 4144 2022 for Qatari residents, or +41 565 512 022 for international customers."
I Received Tickets – Now What?
Apply for your Hay'ya card! This has been plastered everywhere so hopefully you know this already.
Note: you need accommodation for your application to get approved. Check out accommodation terms & conditions as well.
Lodging
Hotels Available via Official MATCH Hospitality
THat's right…you can still get hotels on the official Hospitality site.
What's the catch?
You pay a premium AND you must still buy a ticket; and those start at $950.
Check out a cart I created with the official site on May 5, 2022 to get an idea on the cheapest route for 4 nights + 1 game.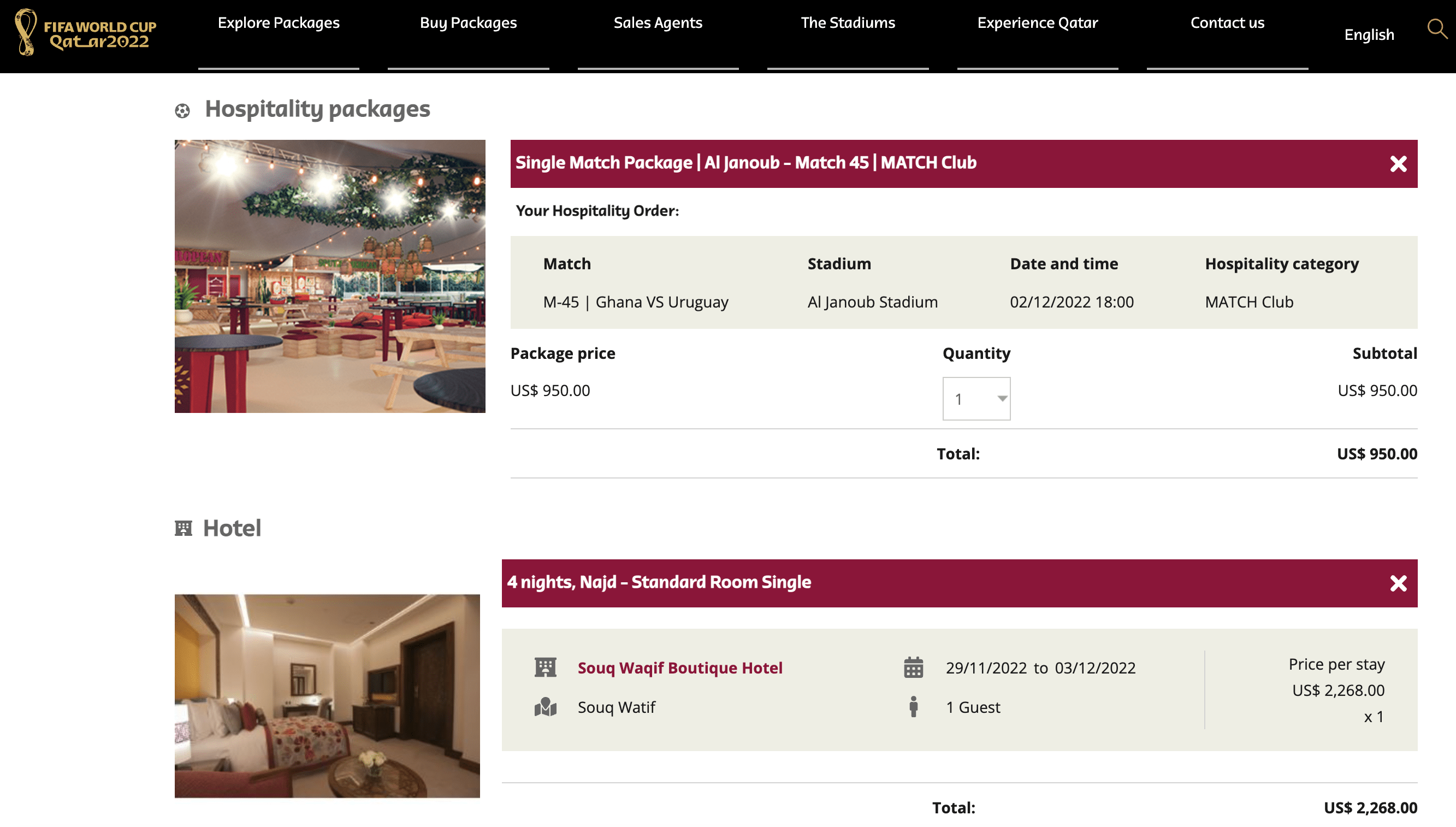 Don't Forget To Leave Your Thoughts
Use options below to rate the information as helpful or unhelpful
Drop a comment/question at the bottom of the page
Was this post helpful?
Let us know if you liked the post. Also, if you have a suggestion on new articles or pieces of information, let us know here or hit us up at hello@theworldcupguide.com!