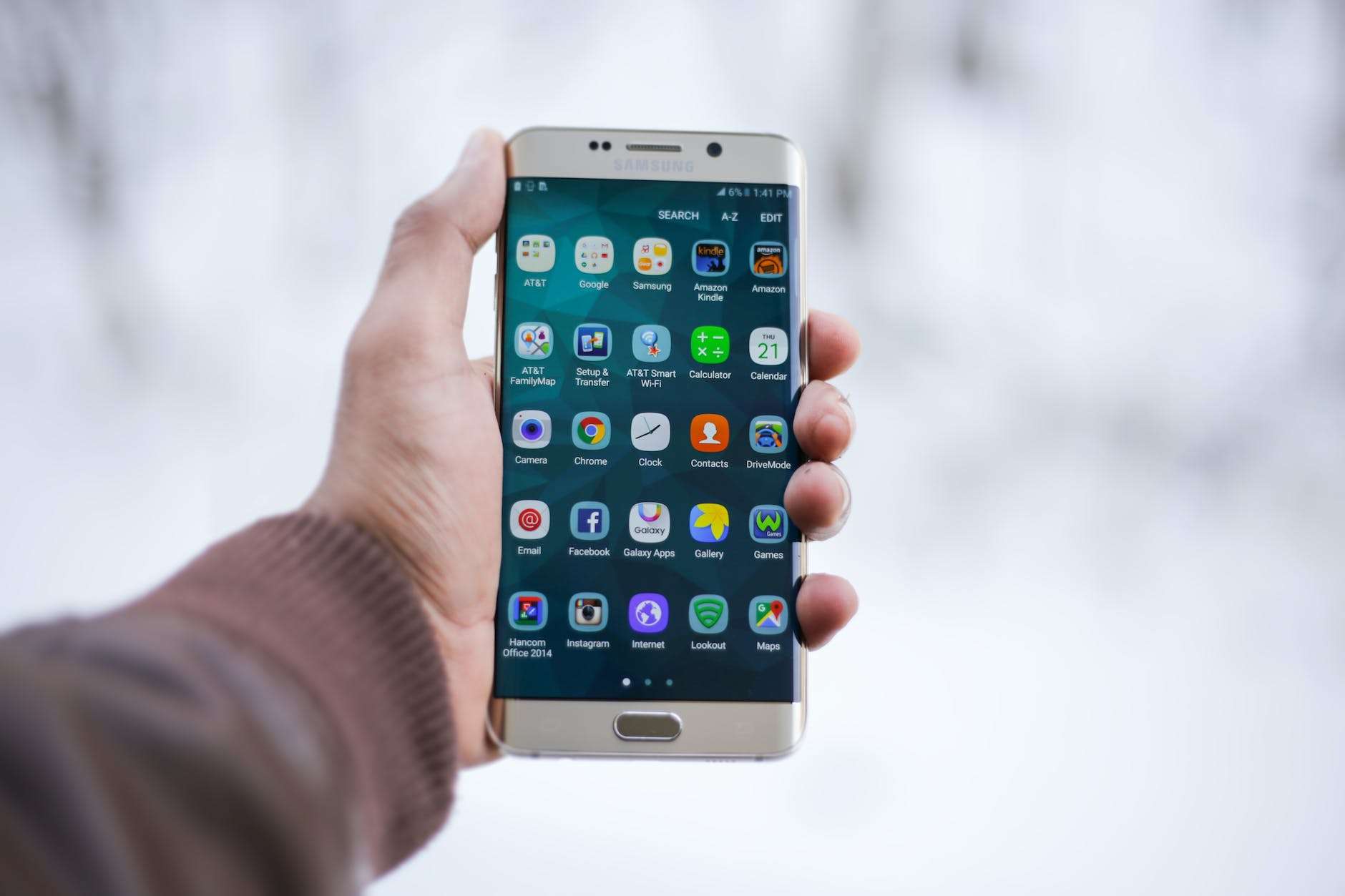 Where Are My World Cup Tickets?
We see this question posted all over forums. Don't fret…
Similar to Qatar 2022, the 2023 World Cup in Australia and New Zealand will go completely mobile for ticket entry (we are assuming this is true for non-hospitality tickets).
The mobile ticketing app is available below:
Don't panic if your official, purchased tickets on FIFA don't show up because Qatar didn't show ticket visibility until 4+ weeks before the opening match. If you check "My Tickets" in your FIFA account and you see your purchases there, you are ok.
UPDATE: the arrival was communicated by FIFA "End of June" and have started to arrive as of June 26th, 2023. Also, it is possible for tickets to arrive in batches.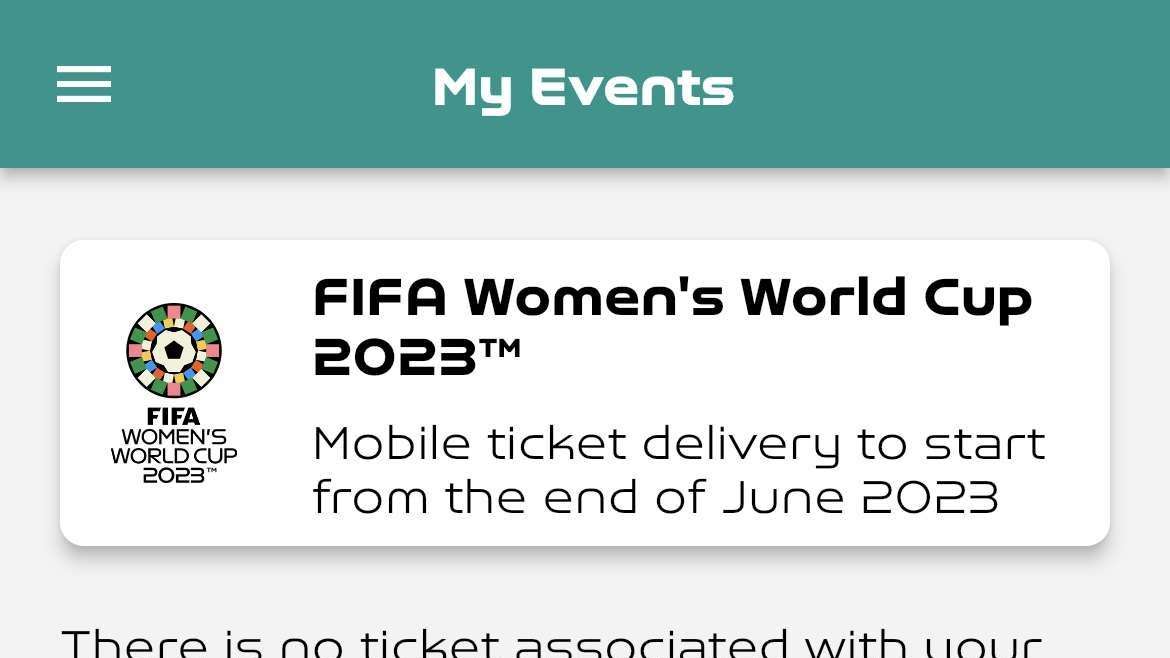 Check this link for the FAQ from FIFA on ticket delivery.
How to Activate Tickets on Match Day
The mobile app uses geo-fencing to "activate" your ticket (see image below) based on your physical proximity to the stadium via bluetooth technology.

That is, you won't have a "live" QR code for scanning until you are physically within stadium vicinity
This means you have to be at the stadium grounds and you need bluetooth ON
Read that again if you think you plan to screenshot the tickets to a friend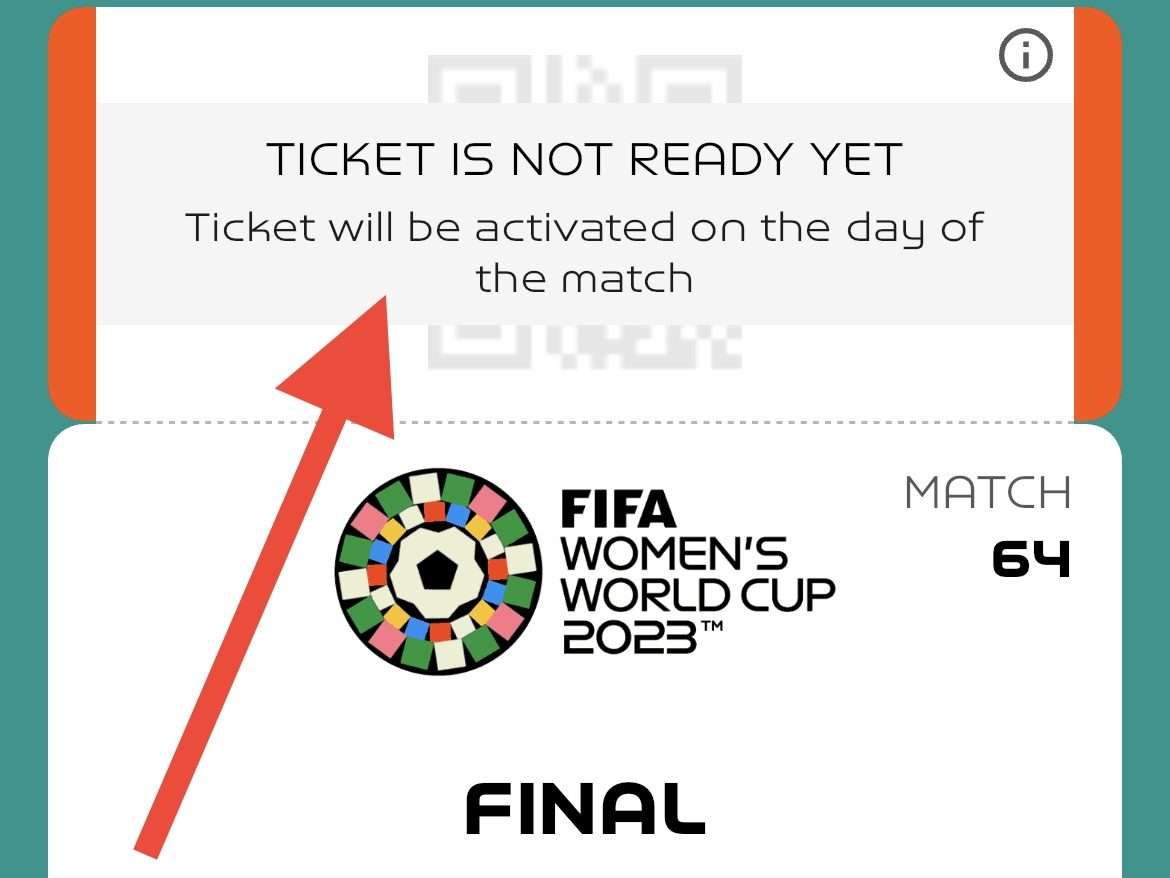 ProTip

In Qatar, there were problems at the start of the tournament with mobile tickets so please give yourself plenty of time to arrive at the stadiums and troubleshooting with the onsite staff.
Ideally, the mobile technology was finely tuned and all problems are already addressed.

Ticket Application Owners, you'll have to manually send the tickets to your "guests" once they're available within the app.
If you didn't read above, check out this video from FIFA that details the mobile app delivery and use
Can I Transfer All of My World Cup Tickets to Friends?
No – one ticket has to remain with the "primary" applicant.
This is also why you cannot transfer your tickets to friends and then put your ticket, as the main applicant, up for sale in the Resale portal.
What If I Bought 2 Tickets to Surprise Loved Ones – I can't Transfer Both?
Sorry, the "primary" applicant is the purchaser and one ticket must remain with the email and login of that primary applicant.
HOWEVER, you can always provide the login details for the app to your loved ones.
Warning: There have been people struggling with this, receiving messages saying they are still logged in on another device so you'll want to ensure your loved one is logged out…and TEST this way in advance.
Does Every Person Need the Mobile App?
No – only those "guests" of yours who won't be physically walking into the stadium will need the mobile app. As the video states, you'll have to register your guests email and the guest will need to use that email to log into the mobile app.
This also means if you are attending the game with your Grandma and baby sister and all 3 of you are arriving together, you can keep all 3 tickets on your phone to scan everyone into the match if all 3 of you enter together.
How do I Transfer Tickets To My Guests in the App?
It's quite simple to do so and fairly obvious. However, to further assist, check this very quick visual:
What if I Don't Have Access to Smartphone & Other FAQs
Well, FIFA says you can contact them via a form here.
Also, in general, you can read through their more detailed FAQs.
Where Are My Seats Located?
Use our article here to answer that question.
Looking for More Info On Tickets?
If you're looking for the secret strategy to purchase only a Child ticket, look here.
If you're curious how tickets work overall, look here.
If you want to know how to upgrade Child tickets to Adult ones, look here.
Was this post helpful?
Let us know if you liked the post. Also, if you have a suggestion on new articles or pieces of information, let us know here or hit us up at hello@theworldcupguide.com!